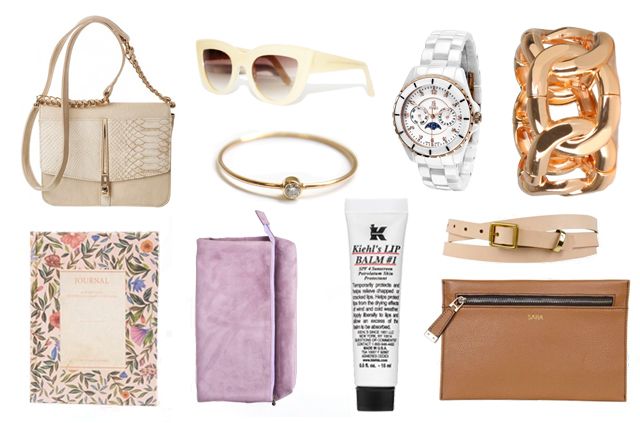 Bianca Art Deco Bag by Colette, Ellery Catseye Sunglasses, BIRKS Watch, Rose Gold Limits Cuff by Benah, Rose Gold Ring by Van Rycke, Hardcover Floral Journal, Watercolour Clutch, Kiehl's Lip Balm #1, Profound Narrow Wrap Belt by Ellery and Bobbi Travel Wallet by SABA.
That's right, an accessories edition! If you know me at all in person then you'd be well aware of my obsession with anything accessory-related. Sunglasses, wallets, necklaces, bags - you name it and I'll want it. These days, online stores only fuel this addiction and I can find myself spending quite a bit of my time (read: hours on end) searching for new items to lust over. My favourite destinations for a drool-worthy pieces are Westfield Online for bags, My Chameleon for intricate jewellery, Molten Store for journals and
BIRKS Canadian Diamonds
for watches. Oh and just a heads up, I'll be posting about some amazing sales coming up in Sydney so you better get your credit card(s) ready!
Tweet