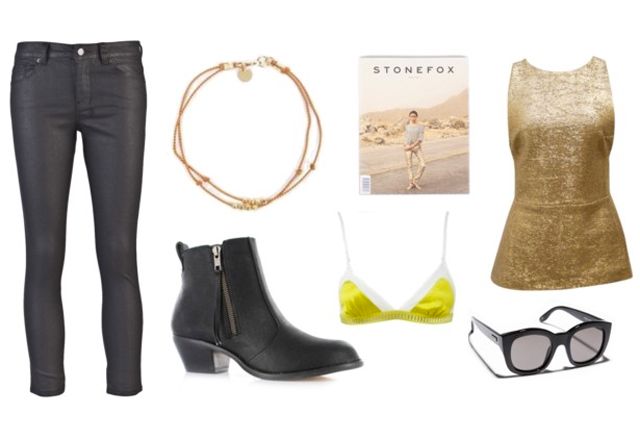 Ksubi La Femme jeans
,
Petite Grand bracelet
,
Lipstik Berlin boots
,
Stonefox Magazine (Issue One)
,
Sass and Bide bra
,
Ellery Billy Idol top
,
Le Specs Runaway sunglasses
.
Considering that Sydney (and most of the east coast of Australia) has been suffering from some seriously temperamental weather, my wardrobe has kind of gone into meltdown. I know what you're thinking, #FASHIONGIRLPROBLEMS. As much as I don't want to let go of summer (well, what resembled a summer), I've been slowly bringing out winter pieces to accommodate for those cold and rainy days. Think leather boots, comfortable jeans and light trench coats. In saying that though, yesterday I thought it'd be a great to wear open sandals in the pouring rain. Smooth move Nicole, smooth move. Oh and Happy Australia Day everyone! Yes, even those of you that are overseas. Go on and eat a spoonful of vegemite to celebrate.
Tweet