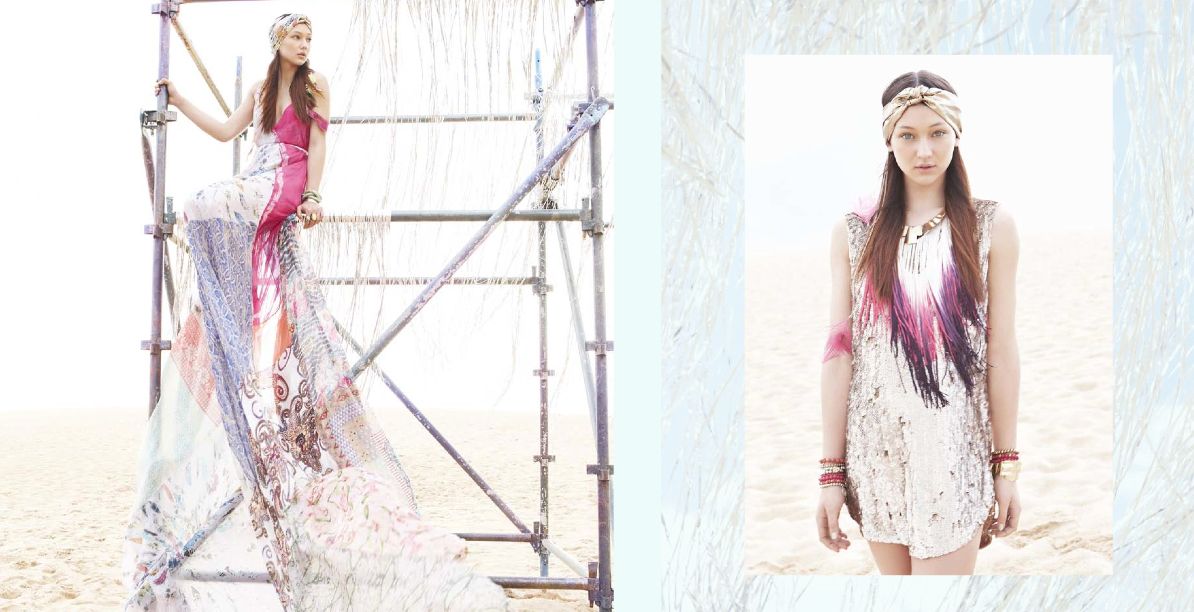 After Jess from
Jess Loves Fred
and Carmen from
The Chronicles of Her
tagged me in their recent posts, I was contacted by the Sportsgirl team to get involved in a new summer blogger initiative titled 'Believe'. I've filled out the questionnaire and shared some secret and not-so-secret facts about myself, so I hope you enjoy! Make sure you also check out the
Sportsgirl blog
to find out which of your favourite bloggers have gotten involved so far.
As a child, what did you want to be when you grew up?
I've had quite a few different career hopes over the years. Some of which were being an owner of a candy store (a standard dream for most 5 year olds), a volcanologist, an actress, an interior decorator and a graphic designer. It wasn't until the middle stages of high school that I finally found my passion in photography though.
Did you make this dream come true or did you change your mind?
I sadly don't own a candy store (yet) however I'm currently studying photography and working within the field so the dream is slowly becoming an amazing reality.
What is your fave childhood memory?
I spent a lot of my time growing up out in the country town of Scone. I don't think I can pinpoint an exact memory but I certainly loved those 40+ degree days when all you could do was swim in the neighbours pool, run underneath sprinklers and try to eat your ice cream before it suddenly melted into a puddle at your feet.
The biggest dream you have right now?
At the moment, my biggest dream is to work within fashion photography in a position that lets me use my creativity freely. It's a bit of a broad dream but it gives me the space to figure out what it is exactly that I want to do within that field and then follow it.
Your summer must-have pick from the current Sportsgirl range?
It's a tough call but I'd have to say the Two Kinds of Love Maxi from the Sportsgirl x Miss Unkon range because it can be easily dressed up for night or dressed down for day. Florals are also set to come back in a big way so this dress is the perfect addition to any girl's wardrobe.
I've been asked to tag three of my favourite bloggers to do the same so I'm nominating Aubrey from
Hope This Lasts
, Kristal from
The Gypsy and The Fox
as well as Emma from
Spin Dizzy Fall
.
Tweet