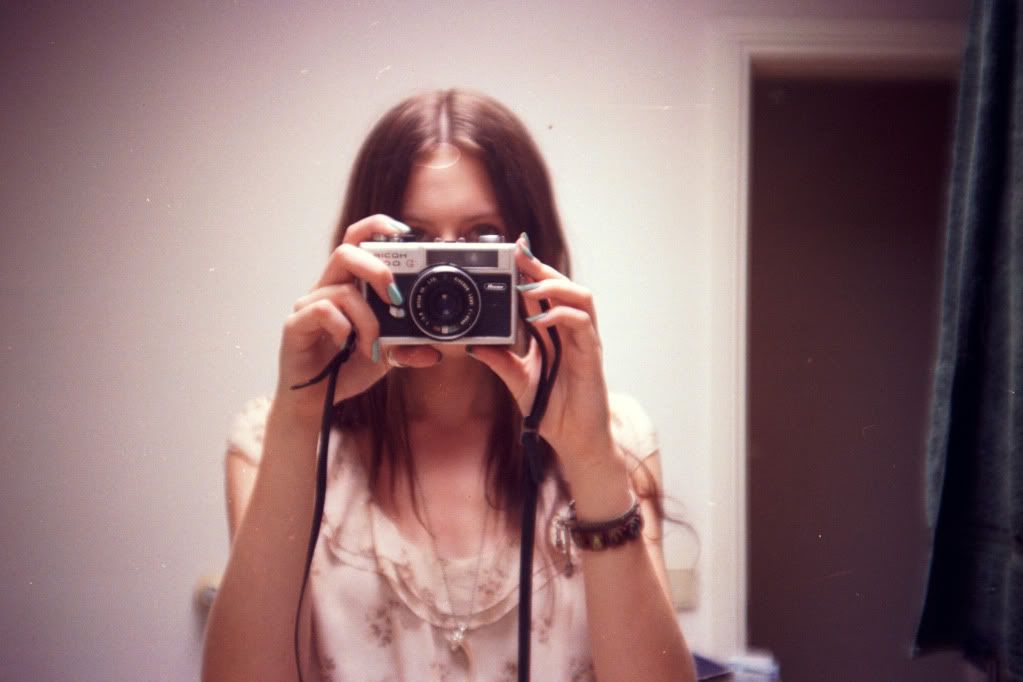 Taken on a Ricoh with 35mm film.
This picture has nothing to do with Melbourne. I just had nothing to really go with the post and it felt naked without an image, hence the photo of myself and the camera. The actual purpose of this post is to let you know that I'll be missing for the next few days as I fly out (very early) tomorrow morning to Melbourne. Of course if you follow me on
twitter
, you won't miss a thing. For the rest of you though, you'll have to eagerly await my return to hear about it all. Don't worry, I promise to bring you souvenirs in the form of photographs and films. Adios mi amigos!